Boom Boom Entering In Euro T20 Slam
Hello, Cricket lovers and especially Boom Boom Shahid Afridi Fans, this news will be good for them to seeing their favorite player in the European league.
As all of you know this Euro T20 Slam is a new European cricket league and this will be the 1st edition of this league that will be starting from the 30 August 2019.
MANY LOVES SHAHID AFFRIDI STYLE
When Shahid Afridi out any player of a team then celebrate with different and attractive style, so many fans love his wicket taken a style that will be shown in the image below.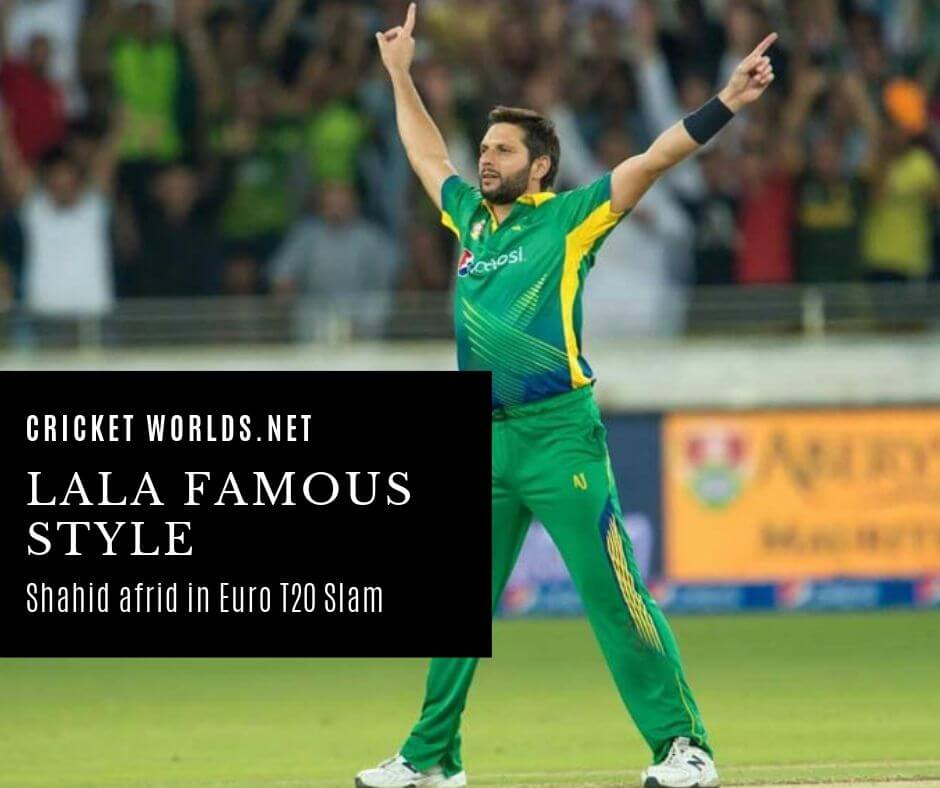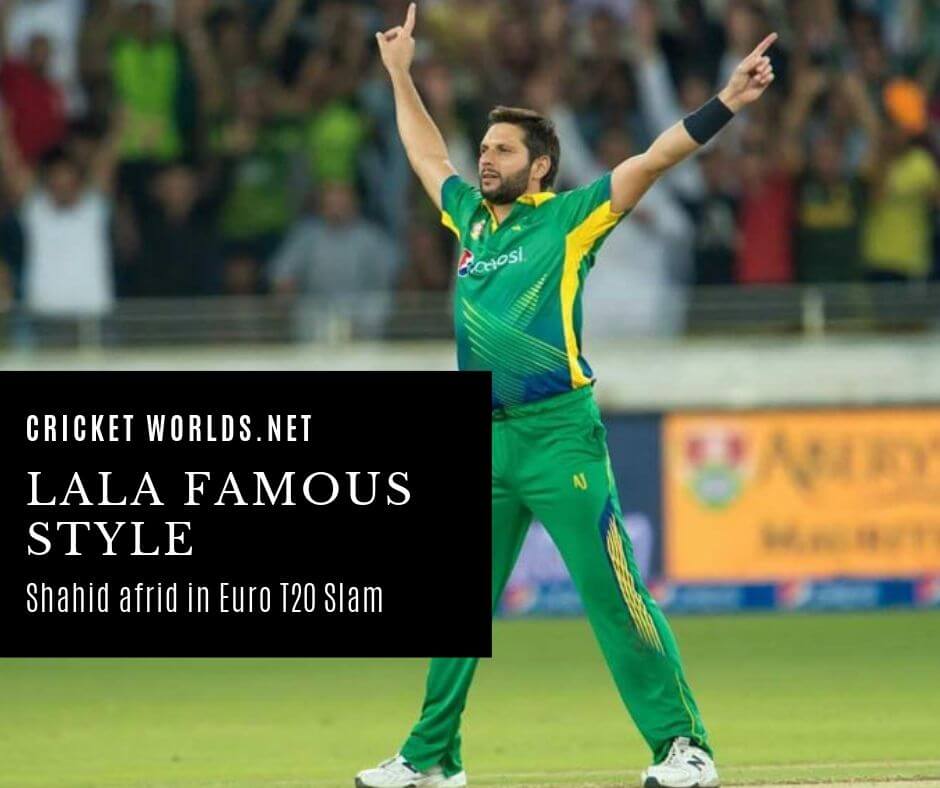 SHAHID AFRIDI IS A DANGEROUS PLAYER
All Cricket experts, Players, teams, and fans accepted this thing that boom boom Shahid Afridi is a dangerous player from all over the cricket world. And when he is on the pitch, this will be the danger for all the teams but especially for India and Bangladesh.
Shahin Afridi was retired from international cricket now but he will play many different countries leagues like…
Pakistan Super League ( PSL )
Indian Primer League ( IPL )
Bangladash Primer League ( BPl )
Big Bash League ( BBL )
Now he will play in Euro T20 Slam league 2019.
SHAHID AFRIDI JOINED EURO T20 SLAM LEAGUE
Shahid Afridi has been joined this new European Cricket league that will be held from 30th August 2019, As in Cricket Worlds, Shahid Afridi will be famous with the BOOM BOOM Name, that s show that he is very big hitter player. Euro T20 Slam Points Table
SHAHID AFRADI AS A ICON PLAYER
As this Euro T20 Slam is a newly league of crciket and this will be the first session, many players would be as draft for register, so Boom Boom Shahid Afridi will be selected as Icon players, each icon player have $1,35,000.
AFRIDI LIVE IN EURO T20 Slam
Afridi live in euro t20 slam joined as a icon player, as he is famous, hitter and fabulous cricketer, he is famous for his great and long sixes. He played fast and big sixes with making records in the cricket career.
BOOM BOOM DANGEROUS SPIN BOWLER
SHAHID AFRIDI is good batsman, but all of you know now that Boom Boom is a dangerous spin bowl, he was out many players in the cricket history, also he was a good fielder and catcher.
Hopefully, this article will be very informative and interesting for the cricket lovers and especially for Boom Boom supporters, they will all wanna playing their favorite player.
RELATED: