Shahid Afridi likely to play for Peshawar Zalmi again
Boom-Boom is back on strike! You heard that right. Shahid Afridi, who previously announced retirement from all formats of cricket, is likely to come back with his former team Peshawar Zalmi. He initially played for the team before parting ways due to personal reasons.
The PSL 8 Live Streaming 2023 exhibition matches PTV Sports will be available here with the PSL 8 Points table.
Afridi is one of the most popular players in the history of Pakistan cricket and has a special place in the people's hearts. You can say he is a star that showed the world what a batsman could do if he swung the bat hard enough. He is the inventor of clean hitting in modern-day cricket.
But is he going to come back to the pitch? We will cover all this in the news article, so stay tuned.
Is Afridi to make a comeback?
Shahid Afridi is expected to return in the 2023 HBL Pakistan Super League (PSL) by rejoining the Peshawar Zalmi franchise for the championship's eighth edition. The experienced all-rounder is in extensive negotiations with the team, according to reports, and a formal confirmation is anticipated shortly.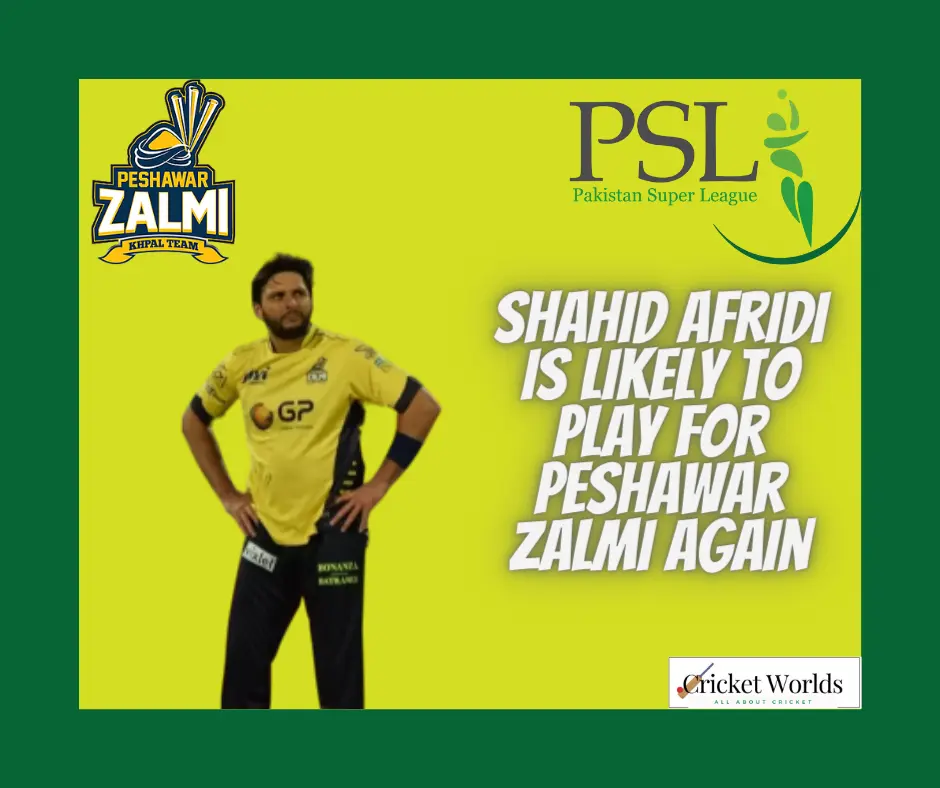 Afridi, who formerly played for the Multan Sultans, is one of Pakistan's greatest cricketers, and his arrival in the team is expected to bolster the club's hopes in the competition.
Afridi departed from world cricket in 2018 and has kept himself occupied with humanitarian and social endeavors. During several cricket events, he has also provided analysis and commentary. His involvement in the PSL 8 is expected to add interest to the competition and increase the team's likelihood of winning the trophy.
His return is mere speculation before any official announcement is made. So, we have to wait.
Afridi to represent Zalmi in an exhibition match
But one thing is for sure; he will represent the Zalmis in an exhibition match in the Bugti Stadium. Fans are excited to see him in action on 5 February 2023. Afridi and players like Wahab, Babar, and Sarfaraz will feature in a friendly match before season 8 of HBL PSL kicks off. The match is in Bugti stadium, and starting time is 8:00 pm. Fans who want to see him in action can buy the tickets starting on 30 January 2023 from the selected outlets. It costs 20 PKR per ticket only.
Parting thoughts
Boom-boom used to play for the Zalmis in the past as well, but he parted ways due to some reasons. But he is likely to play for them again. Wouldnt it is exciting to see Shahid Afridi hitting those sixers in the ground again? While the news of him returning to PSL formally isn't confirmed, you can watch him in action on 5 February. So do not hesitate and grab your tickets from the outlet near you.