Mark Butcher having a funny welcome – Had to use some photoshop
The enthusiasm is palpable as the eighth season of the Pakistan Super League (PSL) kicks off in just a few hours! International players and broadcast teams are flooding the country, and cricket fans are ecstatic. But what occurred when Mark Butcher, an English commentator, came to Pakistan?
Check out PSL 2024 Timetable as well.
Find out in this blog as we investigate the PSL management's comical error and how Butcher handled it. Prepare for a nice chuckle and a thrilling start to the PSL 8!
The PSL 9 Live Streaming can be watched on our website.
International Players Receive a Warm Welcome in Pakistan
Butcher has been overwhelmed by the kind reception he has gotten in Pakistan. The country is known for its friendliness, and the players have a good time there. The PCB (Pakistan Cricket Board) has done a wonderful job of making the participants feel at ease and home.
But there is more to this warm welcome.
Mark Butcher having a funny welcome.
While the foreign players have been warmly welcomed, the PSL management has made a huge mistake that has not delighted English analyst Mark Butcher. Butcher, widely considered one of the top pundits in the world, rushed to Twitter to express his disapproval.
Butcher pointed out that, as usual, he was greeted warmly in Pakistan, but the graphics used to greet international analysts included his modified picture.
"Warm welcome as always in Pakistan. – though I wonder when they spotted the case of mistaken identity… :)"
They pasted Butcher's face on the picture of South African Batsman Mark Boucher. This is quite funny if you ask me. Here is the picture.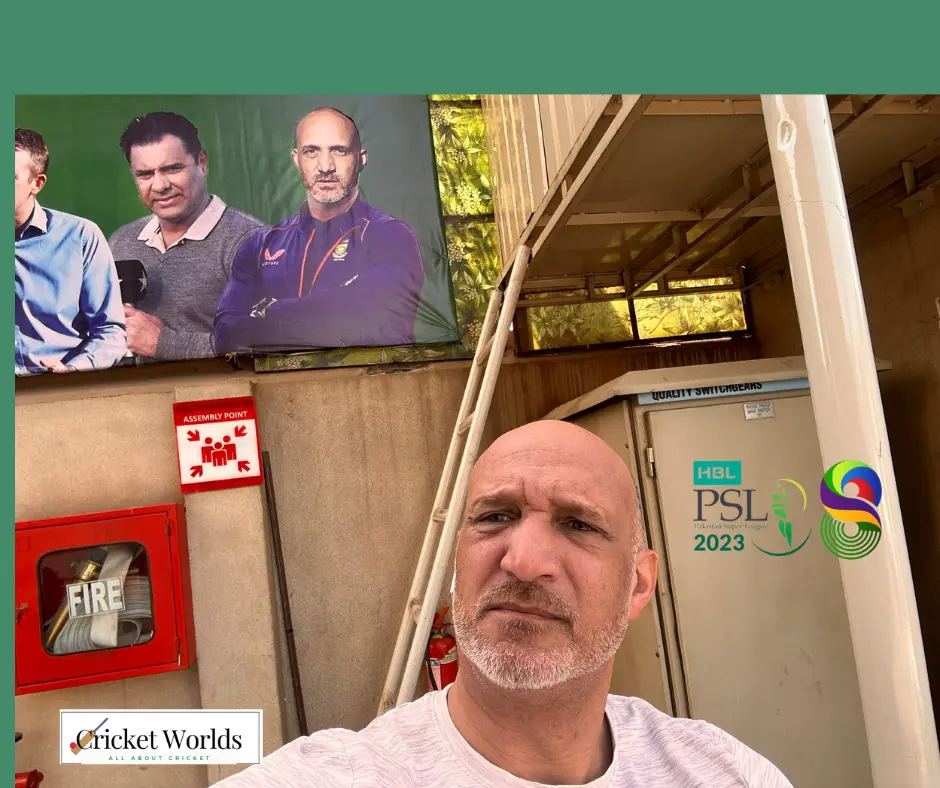 While Butcher dismissed the management's error, it does not reflect well on the PCB's professionalism. Butcher will be on the commentary team for tonight's match between the reigning champions, Lahore Qalandars and Multan Sultans.
Final Words
The match will begin at 8:00 PM, with the opening ceremony beginning at 6:00 PM. Fans worldwide look forward to the start of the competition and some entertaining cricket.
The eighth edition of the PSL is considered one of the finest ever, and fans are looking forward to it. International players have been greeted warmly in Pakistan, and the competition will likely be a huge success. The commentator dismissed the PSL's error in greeting Mark Butcher, but it does not reflect well on the PCB's professionalism. Regardless, the supporters are pumped and anticipating some exciting cricket.