PCB to earn 10 billion from Broadcasting rights
The Pakistan Cricket Board (PCB) faces a difficult decision. They must determine whether or not to broadcast cricket matches on television and the Internet. This is significant because they can make money, maybe 8 to 10 billion PKR. This money will be extremely beneficial to Pakistani cricket.
Read: Asia Cup Schedule 2023 – Download PDF
Two groups are interested in broadcasting the games, but there is a catch. People are wary of one investor because they have already had financial difficulties. Another group is collaborating with individuals from different nations. It's like a competition; we're all waiting to see who comes out.
Related: World Cup 2023 Schedule
Another puzzle awaits you. Who will ensure that the quality of the broadcast is top-notch? Two media companies are pursuing this position. One of them desires to collaborate with media partners from different nations. It's like a game; we'll find out the outcome shortly.
The top bosses on the board are making decisions behind the scenes. Before making a decision, they usually consider what people enjoy. But we don't know if they accomplished it this time. It's a mystery, and we're eager to learn more.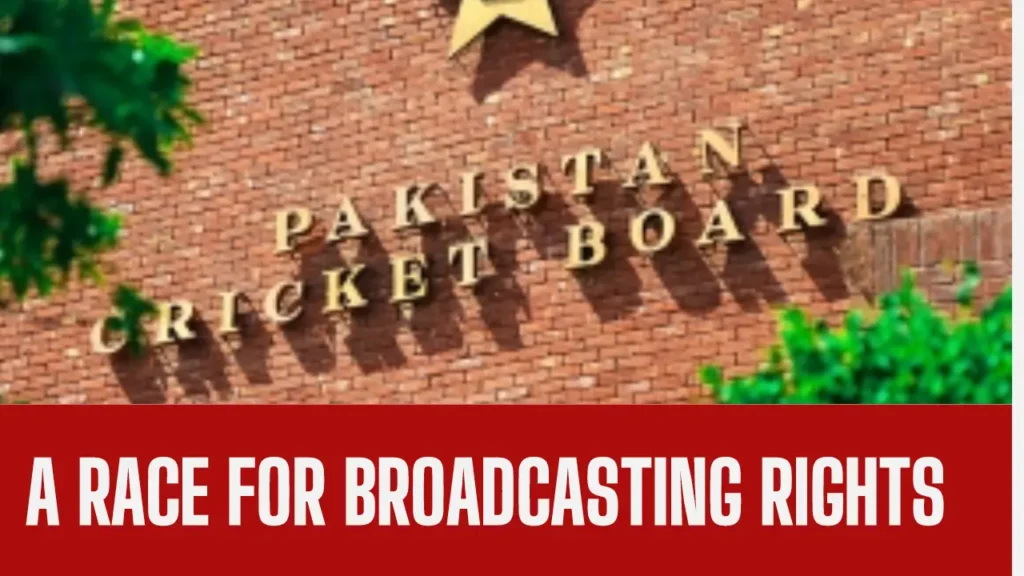 While all this is happening, some old cricket executives are returning. They want big positions once more. Babar Hamid, one of them, is assisting with marketing. People used to say negative things about him, but now they say it's fine. We've also heard that a man named Sohaib may be getting a new job. He formerly worked with a cricket squad. It's like a game of musical chairs.
Read: ICC Cricket world cup tickets.
Not everyone is pleased with the options. One of the new roles does not sit well with Salman Naseer, the company's CEO. He and Babar Hamid had previously had a strained relationship. It's similar to arguing with a friend. We're curious how this will impact the cricket world.
The PCB has much to consider in this maze of options and fresh faces. Whatever they decide will alter the look and feel of cricket in Pakistan. Cricket lovers are looking forward to seeing what happens next. It's like waiting for a surprise in a game that everyone enjoys.