9 Pakistani Stars Joining Euro T20 Slam
Hello Cricket Fans, All of you know that the new European cricket league that will be starting from the 30th August 2019 , so many Pakistani cricket players have been participating in this euro slam league.
The PSL Live Streaming 2023 UK is available free with PSL 8 Live Score as well.
Nine Pakistani international cricketers will be seen in action at upcoming European cricket league that is " Euro T20 Slam " So this will be very good news for Pakistani cricket lovers that International famous players that could be selected for the euroslam t20 cricket league.
Some Of Biggest Names of Pakistani Cricketers Team
Muhammad Amir ( Dublin Chief )
Shaheen Afridi ( Rotterdam Rhinos )
Fakhar Zaman ( Rotterdam Rhinos )
Babar Azam ( Dublin Chief )
Ahmad Shahzad ( Amsterdam Knights )
Muhammad Nawaz ( Belfast Titans )
Hassan Ali ( Amsterdam Knights )
Usman Shinwari ( Glasgow Giants )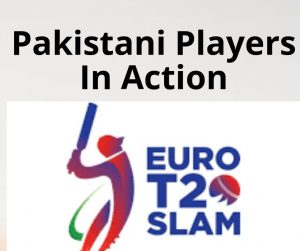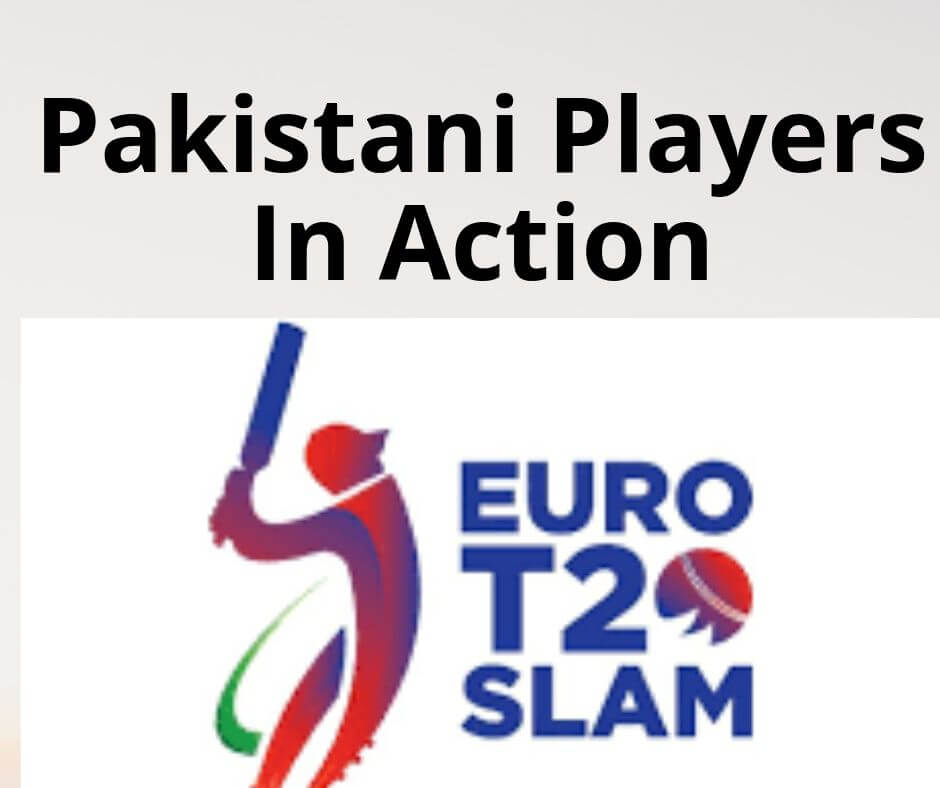 Shahid Afridi is the famous cricketer and he is a dangerous player from both ends mean he is dangerous bowler and batsman, but most famous with his batting and fast runs striking and he makes many records. He is also famous for his great and long sixes and also for his bowling with Swing and Gugli ball and upset the against a player that anyone on striking.
Muhammad Amir is also great and world-famous bowler of the cricket world. He has got many wickets in his career. All teams are fear to play Amir ball or facing by Amir, so many players out from this fear. Also, he is the main players that out the 1st position players of any team. So that why the Pakistani team and captain always opening with Muhammad Aamir.
Virat Kohli
Top 1 Batsman Virat Kohli Of Indian Players Said That He Faced All Bowlers Of Any Team, But No Fear. But WHEN Amir Was on Bowling Strike, I'm confusing.
Shaheen Afridi is the youngster of the Pakistani Cricket team that will be famous at a young age, he will be playing now recently and playing his game very well. He is also left-handed bowler like Muhammad Aamir.
Recently, he was giving a great performance in ICC Cricket World Cup 2019, so he got may wickets in this biggest tournament and his ranking number had been improved, and he played PSL league 2019 and many others cricket tournaments and series with other countries.
Fakhar Zaman is outstanding Pakistani cricket batsman, he had been making good scores in his career, his strike rate is very good but unfortunately, in recent cricket hangama, cricket world cup, the position of Fakhar was very low, he no making runs in any match of the world cup 2019.
But he is hopeful, he will show great performance for the upcoming new cricket league that will be the euro t20 slam 2019. And he willing to makes a good score in his next matches and in his next performance.
Babar Azam is also Pakistani good talented player, he giving a great performance in his previous matches. Babar Azam is the top best batsman of the Pakistani cricket team, and he played good matches and made good scores in the cricket world cup 2019 that will be held in England. Also, his completion with Indian toper batsman and ranking 1 batsman Virat Kohli.
Even, he competes for the record of the Virat Kohli in making high runs in his cricket career, so all cricket fans of the Pakistani will be observed that Babar Azam will be next Virat Kohli of Pakistan in next few upcoming days.
And other players like Muhammad Nawaz, Hassan Ali, Ahmad Shahzad, and Usman Shinvari are the best players of Pakistan that will be registered and selected for the euro t20 slam 2019, Usman shikari is fast bowlers, so all players names mentioned with team names, so read carefully above complete article. For Details about EuroslamTeams
Hopefully, this article will be very helpful and informative for the cricket lovers and especially for those whose wanna waiting for the New Champion Cricket League 2019.that will be held in EUROPE, and there will be three countries will be involved for this cricket league ( Ireland, Netherland, Scottland ).