What Will Become of the Asia Cup 2023? The Latest Today Updates
If you haven't been living under a rock, you must know the situation between India and Pakistan. Both countries are under constant tension due to political reasons. And cricket is bound to suffer in this situation.
The last time India toured Pakistan was in 2008. Since then, the team hasn't come to Pakistan. This year's Asia Cup was supposed to happen in Pakistan. But due to rising political tensions, India has refused to come to Pakistan and play in this Asia Cup. But it isn't possible to play an Asia Cup without India.
Hence, there were talks that India would agree to play the Asia Cup if Pakistan hosted it at a neutral venue, most probably UAE.
In this article, we will cover this story in more detail and give you a little more background on this beef between India and Pakistan.
Latest Today Updates
India Announce the Asia Cup Team
Afgi Announce their team For Asia Cup.
When India made it clear that they would not play the Asia Cup in Pakistan, Ramiz Raja became disappointed. He was PCB chairman back then. He also clarified that if India pulls out of the Asia Cup, Pakistan will also pull out of the ICC cricket world cup 2023. But, it is legally impossible for Pakistan to pull out of the ICC World Cup at the last moment (surprisingly, India can get away with something like this.)
Hence, things moved in a direction where Pakistan had to host the Asia Cup in a neutral venue.
PCB chairman Najam Sethi has asked ACC to hold a meeting in Bahrain on 5 February, where he, BCCI, and ACC will decide the fate of Asia cup 2023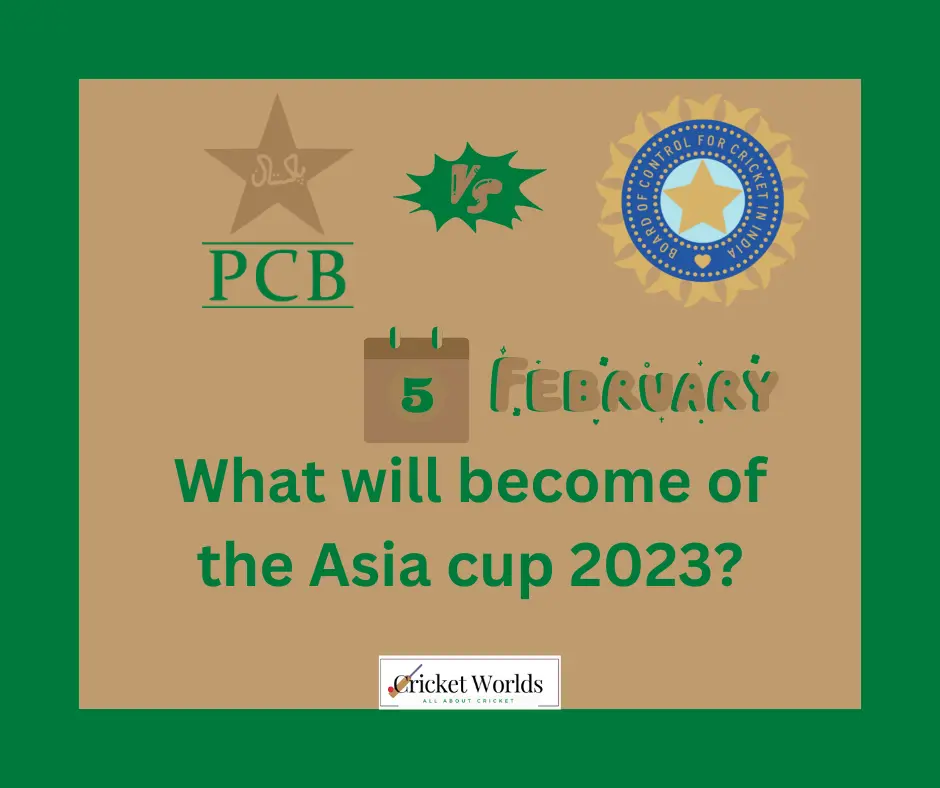 People's reactions
Now, let's see what people's reaction is to this.
"Inshallah Asia Cup will be played in Pakistan this year!"
People are still hopeful that the Asia cup will be played in Pakistan.
Pakistanis are also disappointed and angered at this situation. Politics should be kept out of sports. This is plain bullying.
"We will not accept shifting of Asia cup from Pakistan."
Some made comparisons between Ramiz Raja and Najam Sethi for this situation.
"Politics aside, we have complete faith that Najam Sethi will get a better outcome than Ramiz Raja."
Conclusion
All things aside, politics should be kept away from sports. Cricket is quite special for both Indians and Pakistanis. While there are political tensions between the countries, the people-to-people connection is still strong. This can be used to better the relationship with each other. Influence and power shouldn't be misused to bully someone like this.