Multan Cricket Stadium: Set to Shine as Host of First Asia Cup Match
The excitement is evident as cricket fans await the Asia Cup 2023. The anticipation builds as the maiden match occurs at the magnificent Multan Cricket Stadium. This stadium, set against the thriving metropolis of Multan, is a cricketing venue and a symbol of national pride.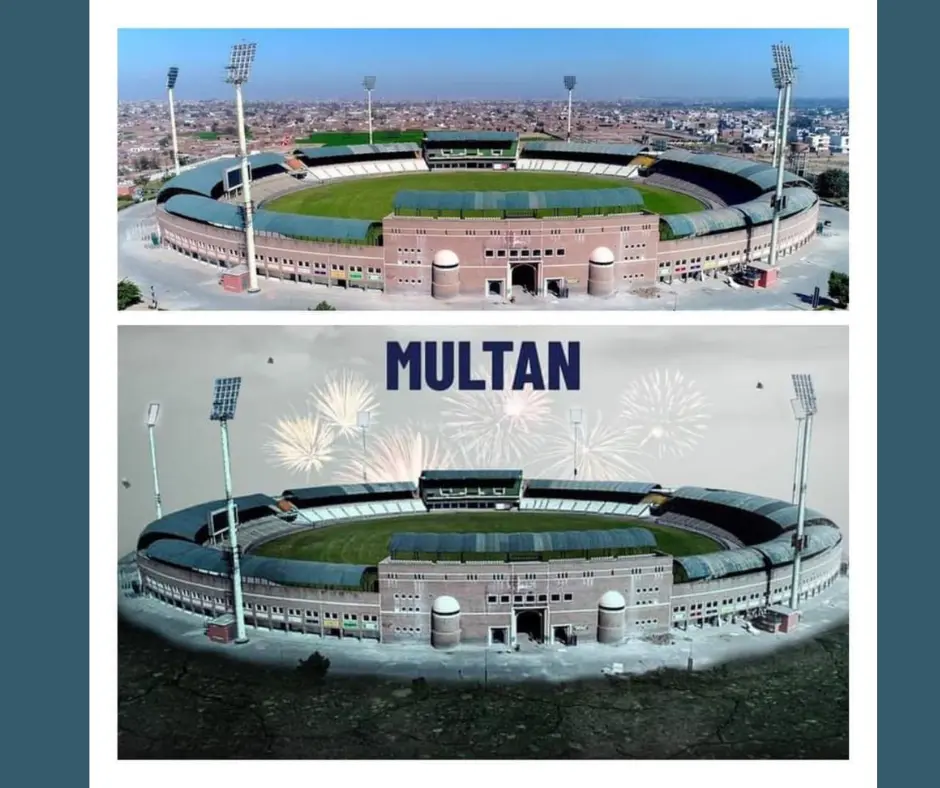 As the countdown to the match on August 30th begins, the stadium's seats are quickly filling up, with an astonishing 90% of the tickets now sold out. It's a fantastic monument to the game's fervor and devotion in Pakistan and abroad.
Read: Asia Cup 2023 Schedule
With the Asia Cup hashtag (#AsiaCup2023) trending on social media, cricket fans are gearing up for an exhilarating encounter between Pakistan and Nepal in what promises to be an exciting opening to the competition.
Read: Pakistan team for Asia Cup.
Multan cricket stadium is always bustling with cricket fans. We all saw how the stadium was entertaining the players in PSL. The crowd goes crazy when a sixer is hit or a wicket is taken. The City of Saints does not discriminate.
Related: Nepal squad for Asia Cup
Are you, not a Pakistani player, but you have hit a six? No problem! The entire Multani crowd will cheer for you so much that you will feel at home.
The Asia Cup will start on 30 August 2023, and the final will be played in September. The fans are buying the tickets at lightning-fast speed.
Pakistan and Nepal will clash on 30 August at Multan Cricket Stadium. Are you excited for the tournament opener? Then what are you waiting for? 10% of tickets are remaining. Go and grab your seats.