PSL 2023 New Team – Middlesex Expresses PSL 2023 8th Team
Middlesex, the cricket team from England's country cricket, has expressed its desire to play in the 8th edition of HBL PSL 2023. What are the details, and is it even possible? Do not worry; we will tell you everything about this in this post. The hard work is finally paying off. The world is finally recognizing our cricket league as one of the top leagues in T20 cricket. If this happens, then an international franchise will play at our home. This is incredible.
And do not forget, my friends, you got to know it first from our website. So tune in regularly for instant news and updates regarding the cricket world.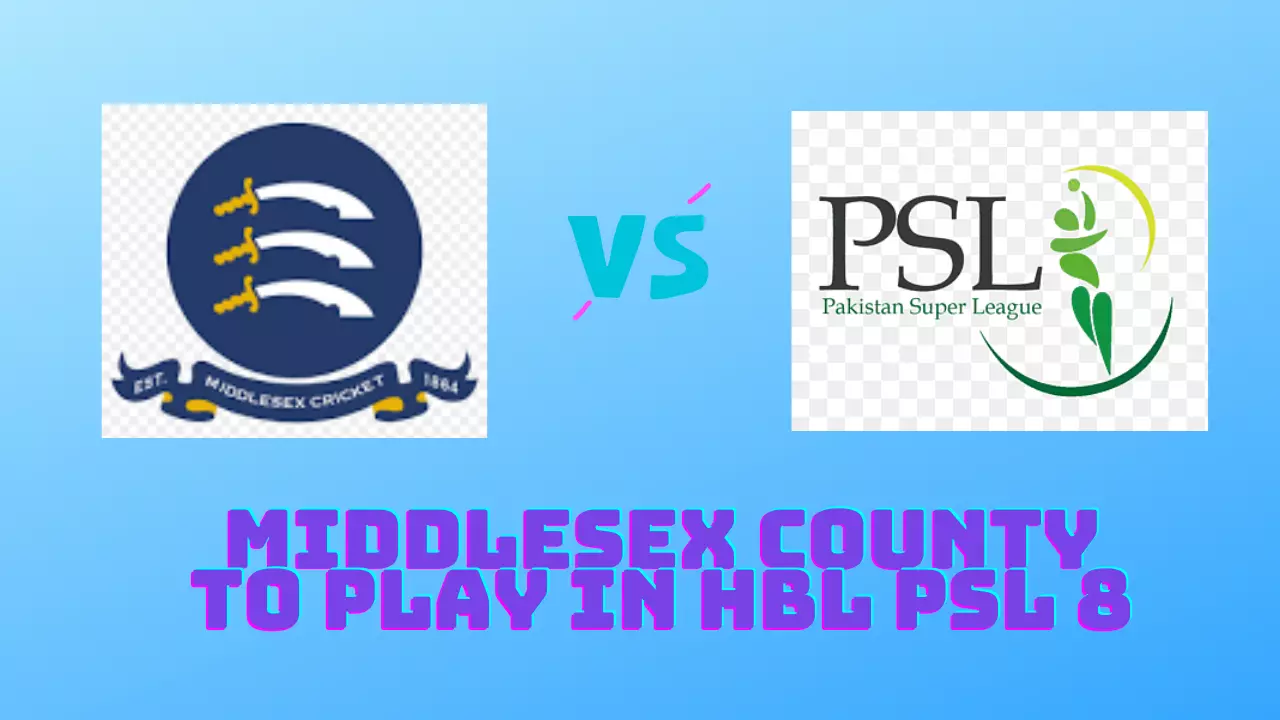 Will the Middlesex cricket team play in HBL PSL 8?
Until now, only 6 teams were playing in the PSL. But now, Middlesex wants to play as the 7th team in our franchise cricket league. The league is set to happen sometime in February 2023, and the drafting process has already happened. Some say that it cannot occur. But nobody from the authorities didn't deny it either. So it is a possibility that they can play in PSL's 8th edition.
In a recent letter to erstwhile Test pace bowler Sarfraz Nawaz, who currently lives in London, Zahid Munir has suggested that he set up a conversation with PCB Chief Najam Aziz Sethi to discuss the chance of Middlesex's incorporation in the latest installment of the PSL, which is expected to start within the first week of February 2023. The statement said that if Middlesex is not included in Season 8, the County is prepared to play preparatory games against the sides featured in the PSL's upcoming season.
The PSL may set new styles and legacies in PSL 2023, as Middlesex County has stated its willingness to participate in the tournament as the 7th participating team, subject to an agreement between the Pakistan Cricket Board (PCB) and the County's management.
Conclusion
The authorities are looking at the possibility of this inclusion. They say that it can be an exciting prospect and will set new traditions and customs. Najam Sethi has yet to comment on it. But if he agrees and if this happens, this will be a revolutionary turn in the history of franchise cricket leagues. We will be the first ones to do it. CPL did something similar, but it was a league with champions of all the leagues. Let us see how this story plays out.